Dodecanese

The Dodecanese is an archipelago of the Aegean and includes the cities of Rhodes, Symi, Kos, Kalimnos, Patmos ... This is an ideal place for swimming, diving or hiking. To take advantage of it until October, and even in November. You can also go to Crete via Karpathos.
Samos is the northernmost port of the Dodecanese. The climate there is milder and is therefore favorable to the vast forests which the people. Moreover, this island is famous for its wine and its vast vineyards. While touring the island by boat you will also have the opportunity to dock at the port of Pythagoras on the southeast coast. The port is renowned for its typical boats and its long promenade with its bars at the water's edge. You will find many anchorages for your sailboat or schooner on the shores of Samos.
Kos, in the same way as Rhodes, is also a very good port of departure for the rental of a sailboat or a motor boat in Greece.In fact, you will be only a few miles from Nisyros, the famous Volcanic island whose volcano was still erupting 500 years ago. Take the wind around the island and admire the apocalyptic landscapes on its flanks from your boat.Or on the contrary pull an edge directly on Mandraki.Kos also gives you the opportunity to sail to Symi which is only 23 miles to The north west of Rhodes. Symi, famous for its eight ports and very good infrastructure, is a haven of peace for the yachtsmen. Moreover the very quiet coast is a true paradise for the followers of the sail.
The island of Rhodes is a very good starting point for your cruise in Greece, especially in Dodecanese, it is one of the best known ports of the west of the country and it is also the fourth largest Island of Greece. It shelters different cities more atypical than the others. Thus, Lindos, which is the second largest city on the island, offers exceptional landscapes, both natural with its steep cliffs and towns with typical cubic houses clustered around the fortified acropolis. This city is classified as an archaeological heritage of the country, which allows it to maintain its integrity. Sailing around Rhodes will make you go from surprise to surprise. Nothing prevents you from spending the night at the anchorage in Chalki, a small island that looks like Syri, the town of Chalki being nestled in a bay in the form of iron to the horse. Once off your sailboat, wander the streets of the city, take the winding streets between the pastel houses, stop dinner in a small restaurant by the sea to spend the night on your boat and sail in the morning. For the more adventurous among you, know that Rhodes is only a few miles away from Turkey, the port of Mamaris is easily accessible to sailing.

Sail boats and catamarans available for rent in Dodecanese
---
---
Sun Odyssey 52.2

-

2000
Cabins Cruises
Symi , Greece (Dodecanese)
from 25/05/2019 to 01/06/2019
Professional charter
8+2 pers
4+1 Cab
8+2 cou
110 c
2.09
15.39 m
---
Sun Odyssey 52.2

-

2000
Cabins Cruises
Port de Patmos, Greece (Dodecanese)
from 25/05/2019 to 01/06/2019
Professional charter
8+2 pers
4+1 Cab
8+2 cou
110 c
2.09
15.39 m
---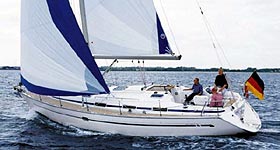 21%
Bavaria 40

-

2002
Monohull
Kos Marina Limenas, Greece (Dodecanese)
from 25/05/2019 to 01/06/2019
Professional charter
7 pers
3 Cab
7 cou
Volvo
1.95 m
12.48 m
---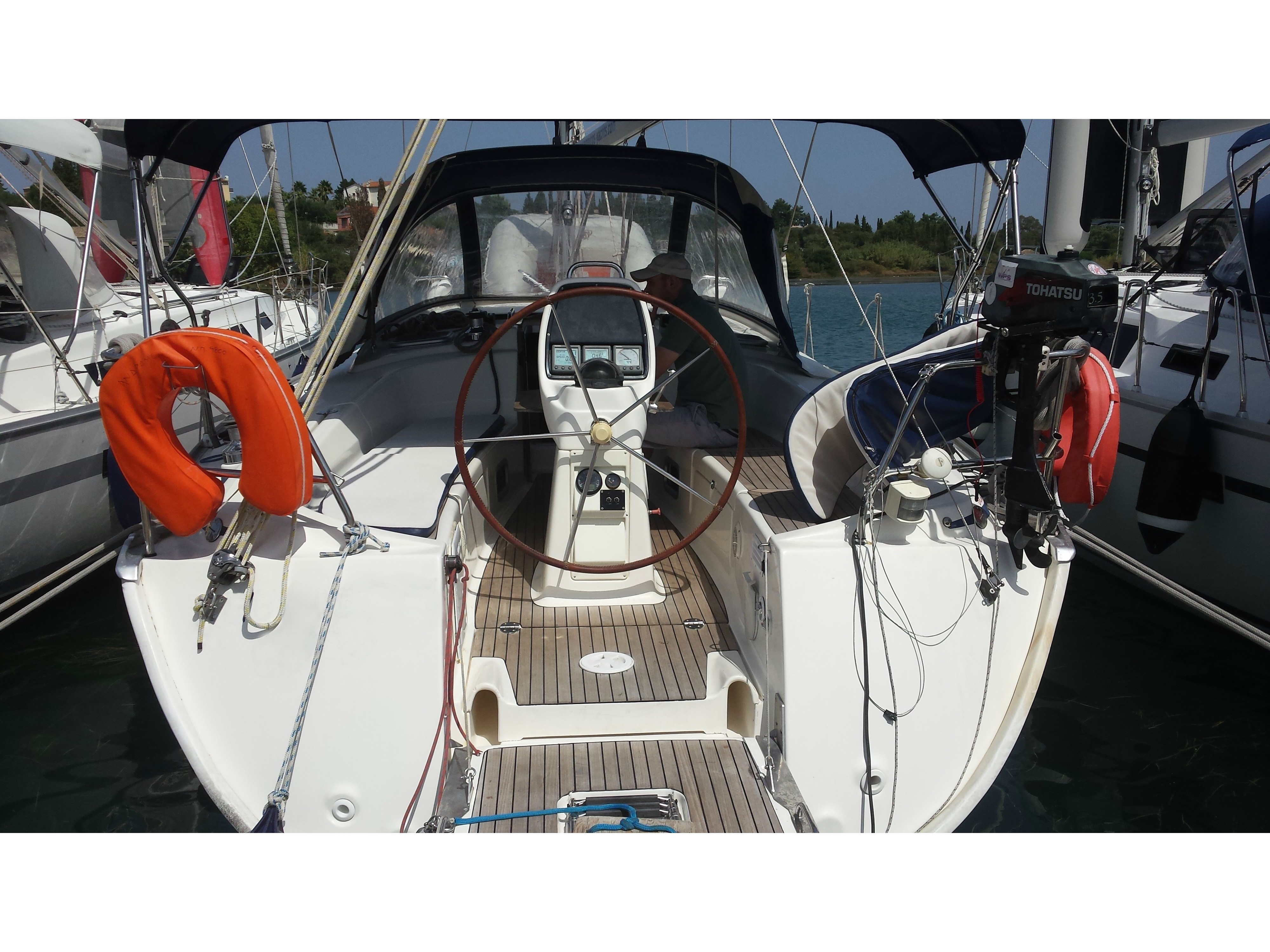 15%
Bavaria 38 Cruiser

-

2008
Monohull
Kos Marina Limenas, Greece (Dodecanese)
from 25/05/2019 to 01/06/2019
Professional charter
6 pers
3 Cab
6 cou
21 kW
1.70 m
11.72 m
---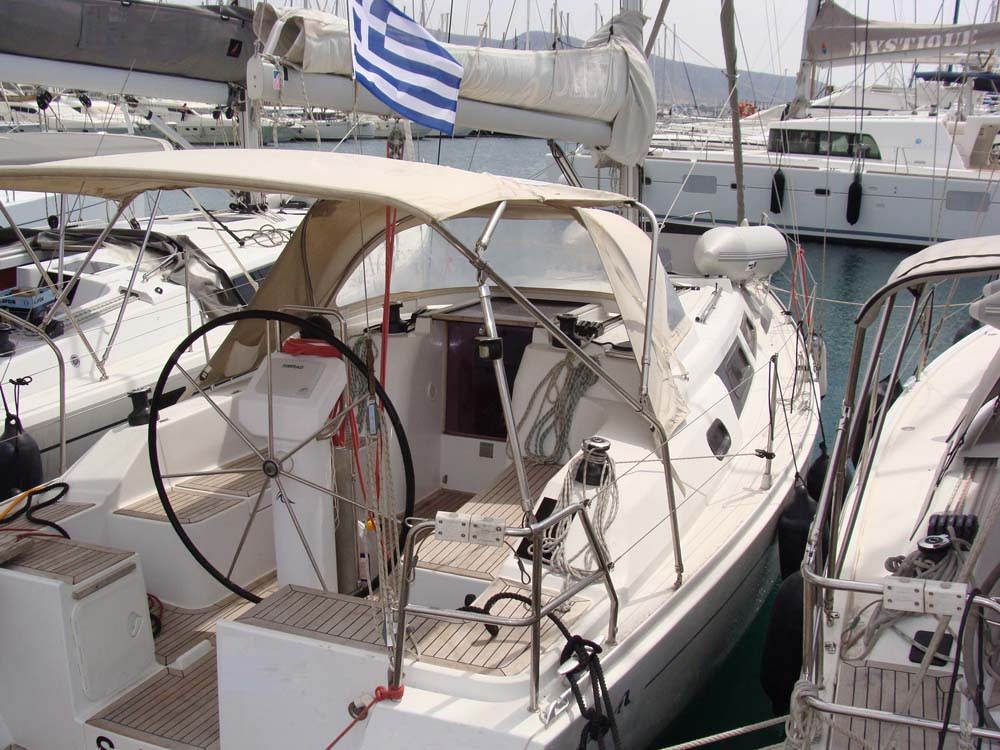 17%
Hanse 325

-

2012
Monohull
Kos Marina Limenas, Greece (Dodecanese)
from 25/05/2019 to 01/06/2019
Professional charter
6 pers
2 Cab
6 cou
Volvo
1.85 m
10.80 m
---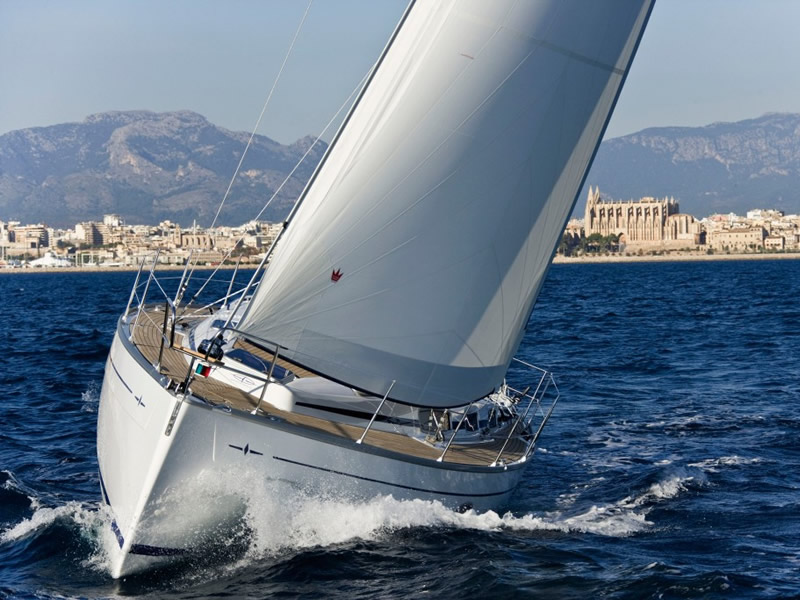 21%
Bavaria 38

-

2003
Monohull
Kos Marina Limenas, Greece (Dodecanese)
from 25/05/2019 to 01/06/2019
Professional charter
7 pers
3 Cab
7 cou
Volvo
1.70 m
12.13 m
---
14%
Hanse 371

-

2005
Monohull
Kos Marina Limenas, Greece (Dodecanese)
from 25/05/2019 to 01/06/2019
Professional charter
7 pers
3 Cab
7 cou
30 hp
1.95 m
11.35 m
---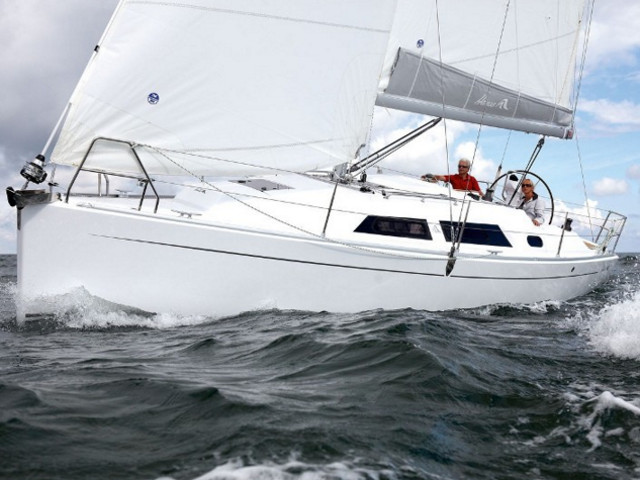 14%
Hanse 325

-

2012
Monohull
Kos Marina Limenas, Greece (Dodecanese)
from 25/05/2019 to 01/06/2019
Professional charter
4 pers
2 Cab
4 cou
Volvo
1.85 m
10.80 m
---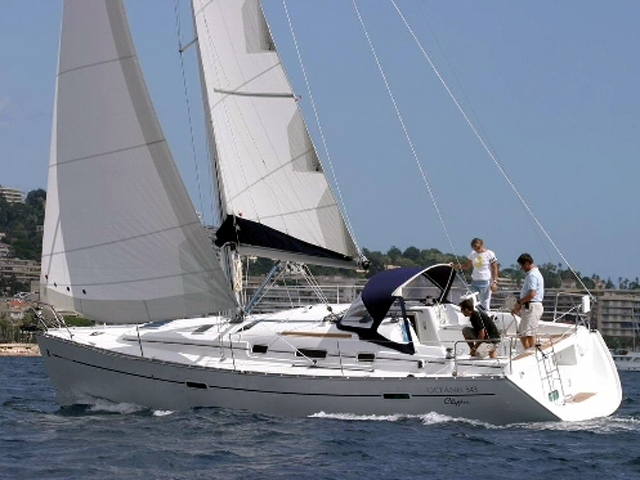 11%
Oceanis 34.3

-

2008
Monohull
Kos Marina Limenas, Greece (Dodecanese)
from 25/05/2019 to 01/06/2019
Professional charter
6 pers
3 Cab
6 cou
30 HP
1.75 m
10.38 m
---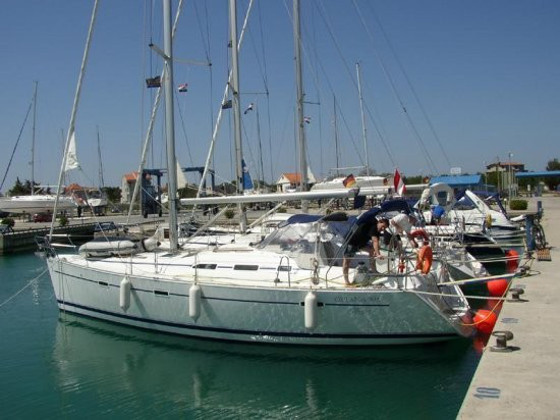 14%
Oceanis 393

-

2006
Monohull
Kos Marina Limenas, Greece (Dodecanese)
from 25/05/2019 to 01/06/2019
Professional charter
6 pers
3 Cab
6 cou
Volvo
1.90 m
11.94 m
---
---