Thailand is well known for tourism. Bordered by the Andaman Sea and the Gulf of Thailand, Thailand is the perfect destination for boat rentals. Indeed, this country counts nearly 3000 kilometers of coast with many sandy beaches. Besides these paradisiacal beaches, Thailand is also hills covered with dense forests, vast rice fields and Buddhist temples.
Money
Thaïlande's local currency is the baht. The exchange rate is : 1 euro = 50 Bts. For buying baht, US dollars are the most readily acceptable currency and travellers cheques get a better rate than cash. British pounds are the next-best option. Credit cards are becoming increasingly acceptable in quality shops, hotels and restaurants. Visa is the most useful, followed by MasterCard.
Visa
Most visitors can stay for 30 days without a visa. Visitors from 39 different countries can stay for 30 days without a visa. Check with a Thai embassy or consulate if you plan on arriving without a visa or visit www.mfa.go.th/web/12.php. For a less than 30 days trip , passport must be valid 3 months after the return of your trip. For a trip longer than 30 days (with a visa), passport must be valid 6 months after the return of your trip.
Health
Some vaccines are strongly recommended such as: tétanos, polio, diphteria (DT polio), hepatite B. Those for hepatite A and typhoïd are adviced. If you stay longer than one month, vaccines against Japanese B encephalitis and rabies are recommended.Pills against malaria are strongly recommended, specially in Thailand's more susceptible areas for malaria, that is to say : northern Kanchanaburi Province (especially Thung Yai Naresuan National Park) and parts of Trat Province along the Cambodian border (including Ko Chang).
Climate
The local climate is tropical and characterised by monsoons. There is a rainy, warm, and cloudy southwest monsoon from mid-May to September, as well as a dry, cool northeast monsoon from November to mid-March. The southern isthmus is always hot and humid.
Conditions for renting a boat
If you want to rent a sailboat or a motorboat in thailand, you need a sailing licence or a boat licence.
Sailboat and Catamaran available in Thailand

---
---
Bavaria 46 Cruiser

-

2008
Monohull
Phuket - Ao Po Grand Marina, Thailand (Phuket)
from 25/05/2019 to 01/06/2019
Professional charter
8 pers
4 Cab
8 cou
1x75
1.85
14.4 m
---
Lagoon 400 S2 - 4 + 2 cab.

-

2014
Catamaran
Phuket - Ao Po Grand Marina, Thailand (Phuket)
from 25/05/2019 to 01/06/2019
Professional charter
10 pers
4 Cab
10 cou
2x40
1.2
11.97 m
---
Hanse 315 (2 cab)

-

2006
Monohull
Phuket - Marina Yacht Haven, Thailand (Phuket)
from 25/05/2019 to 01/06/2019
Professional charter
6 pers
2 Cab
6 cou
9.45 m
---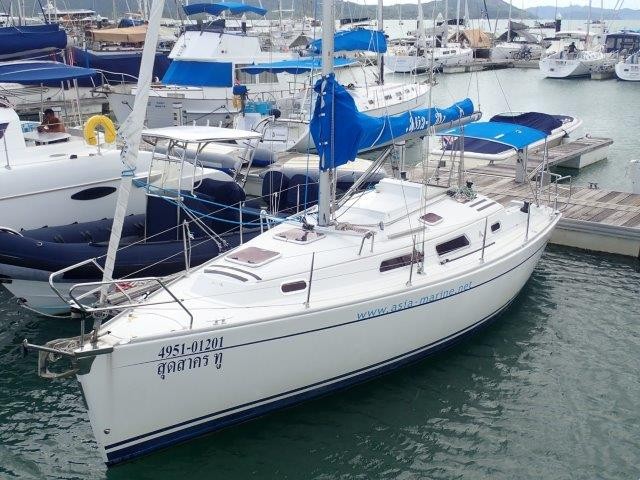 Hanse 315

-

2006
Monohull
Phuket - Marina Yacht Haven, Thailand (Phuket)
from 25/05/2019 to 01/06/2019
Professional charter
4 pers
2 Cab
4 cou
9,3 m
---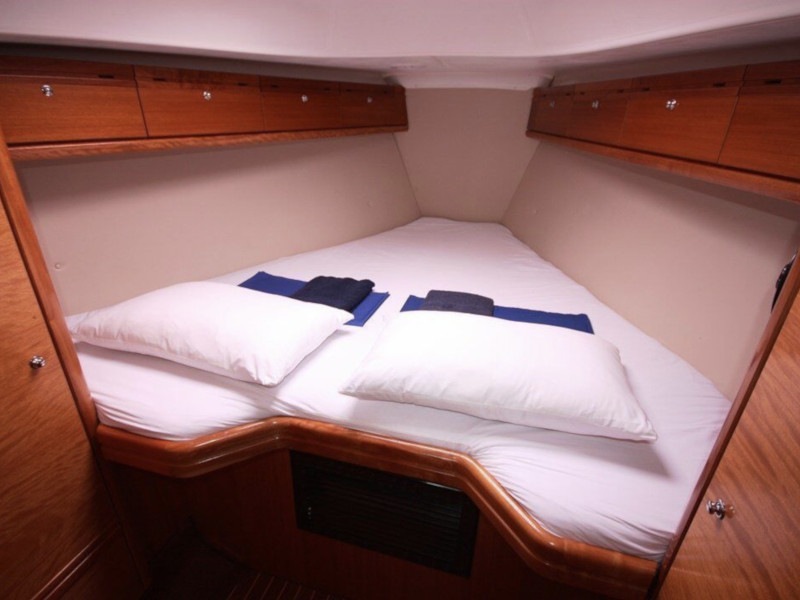 10%
Bavaria 33

-

2007
Monohull
Koh Samui - Marina Villa, Thaïlande (Golfe de Thaïlande)
from 25/05/2019 to 01/06/2019
Professional charter
4 pers
2 Cab
4 cou
Volvo
1.65 m
11.40 m
---
Bavaria 33 Cruiser

-

2007
Monohull
Koh Chang Marina, Thaïlande (Golfe de Thaïlande)
from 25/05/2019 to 01/06/2019
Professional charter
4 pers
2 Cab
4 cou
1x30
1.85
10.65 m
---
Bavaria 33

-

2007
Monohull
Koh Chang Marina, Thaïlande (Golfe de Thaïlande)
from 25/05/2019 to 01/06/2019
Professional charter
6 pers
2 Cab
6 cou
1.85
10.65 m
---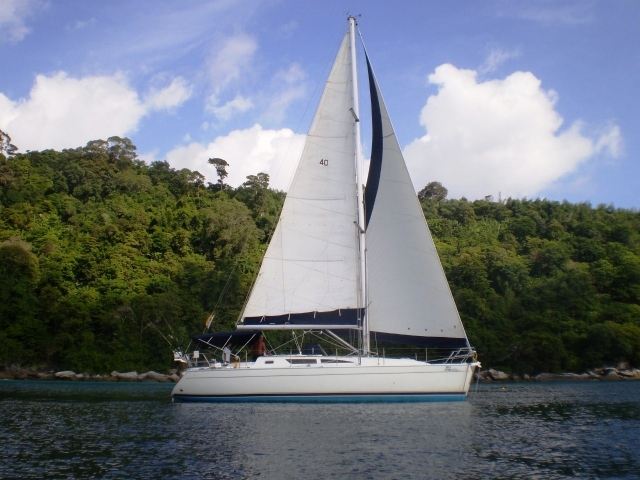 Sun Odyssey 40

-

2001
Monohull
Phuket - Marina Yacht Haven, Thailand (Phuket)
from 25/05/2019 to 01/06/2019
Professional charter
6 pers
3 Cab
6 cou
12,16 m
---
Bavaria 34 Cruiser

-

2008
Monohull
Phuket - Marina Yacht Haven, Thailand (Phuket)
from 25/05/2019 to 01/06/2019
Professional charter
4 pers
2 Cab
4 cou
10,7 m
---
Bavaria 32

-

2011
Monohull
Phuket - Marina Yacht Haven, Thailand (Phuket)
from 25/05/2019 to 01/06/2019
Professional charter
4 pers
2 Cab
4 cou
9,99 m
---
---
Name of the Marina
Number of boats :